Recommended Reading
Each of these books have, in one way or another, helped us extract more value from our time. We wholeheartedly recommend them to you. (Note: we get nothing in exchange for promoting these titles but the warm feeling of having shared our favorites with others.)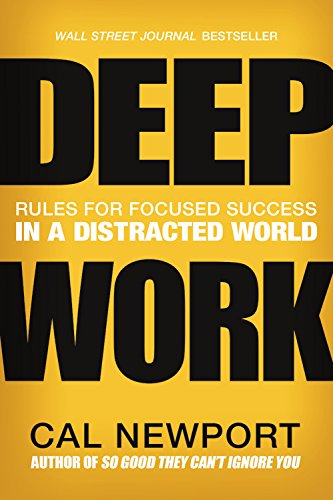 Cal Newport
If you want to be successful, argues Newport, more than ever, you need to focus. Thankfully, this bestseller offers tips for doing just that.
John Doerr
How do you get your organization aligned and working towards the same vision? It's simpler than you might think. Doerr explains how.
Arnold Bennett
This tidy volume from the early 20th century is not just a delight to read; it's insightful and inspiring. Change your definition of the word "day."
Ed Catmull
In which a co-founder of Pixar gives leaders everywhere a blueprint for nurturing the innovation necessary for teams to win big.
Eric Ries
What if teams could launch new products and services more quickly and with higher customer satisfaction scores? They can.
Bo Burlingham
Meet fourteen companies that reject the idea that business success means growing larger and instead focus on growing better.
Carol Dweck
Stanford University psychologist and researcher Dweck reveals why our beliefs about our aptitudes have the power to limit—or expand—them.
Daniel Pink
Leaders of creative teams can benefit from Pink's insight into what really lights the fire under creators of all types.
Charles Duhigg
Understanding how habits are formed is an essential key, it turns out, to increasing productivity. This practical guide gives you that key.
Adam Grant
Refreshing, entertaining, and wise, Grant's well-researched bestseller proves that nice guys finish first far more often than last.
Mason Currey
Time management is not a one-size-fits-all affair. Discover the varying work habits of 161 renowned artists, mathematicians, and scientists.
Greg McKeown
McKeown urges us to accept that we can't do it all. Instead, he argues, we ought to focus only on what's most important. Hear, hear.